Menu
How to order
... Getitfy Android

App
We are excited to inform you that you can use Getitfy to order products directly from various online marketplaces, including 1688 and Taobao from China, as well as Amazon and have them shipped to your location anywhere in the world
A common inquiry from our customers is how to order products from China. To address this concern, we have created a guide to assist you in placing an order. In case you encounter any difficulties, you may contact our website consultants for assistance, or reach out to us via WhatsApp using the numbers provided on our site.
When it comes to importing from China and conducting Ecommerce business, we are the go-to site for you. 1688, offers a wide range of Chinese products at significantly lower prices compared to other E commerce sites like Aliexpress, Amazon, Dhgate, Taobao, and even Alibaba. However, a major drawback of using 1688 for Ecommerce business is that the site is entirely in Chinese, making it challenging to find the exact product you're searching for by name alone.
Fortunately, we have a solution to this problem. Our platform allows you to search for products on 1688 and Taobao easily by uploading pictures of the products. This method ensures that you find the exact product you're looking for quickly. Additionally, our platform also fixed the translation challenge by converting the entire 1688/Taobao website from Chinese to English, overcoming another significant barrier to buying from these platforms.
To place an order, you must first register on our website. If you are already registered, simply log in. Once you have successfully logged in, your name or login information will appear in the upper right-hand corner of the site.
Browse our product offerings and select the desired product. Choose the appropriate options such as color and size, indicate the quantity you wish to purchase, and then click the "Add to Cart" button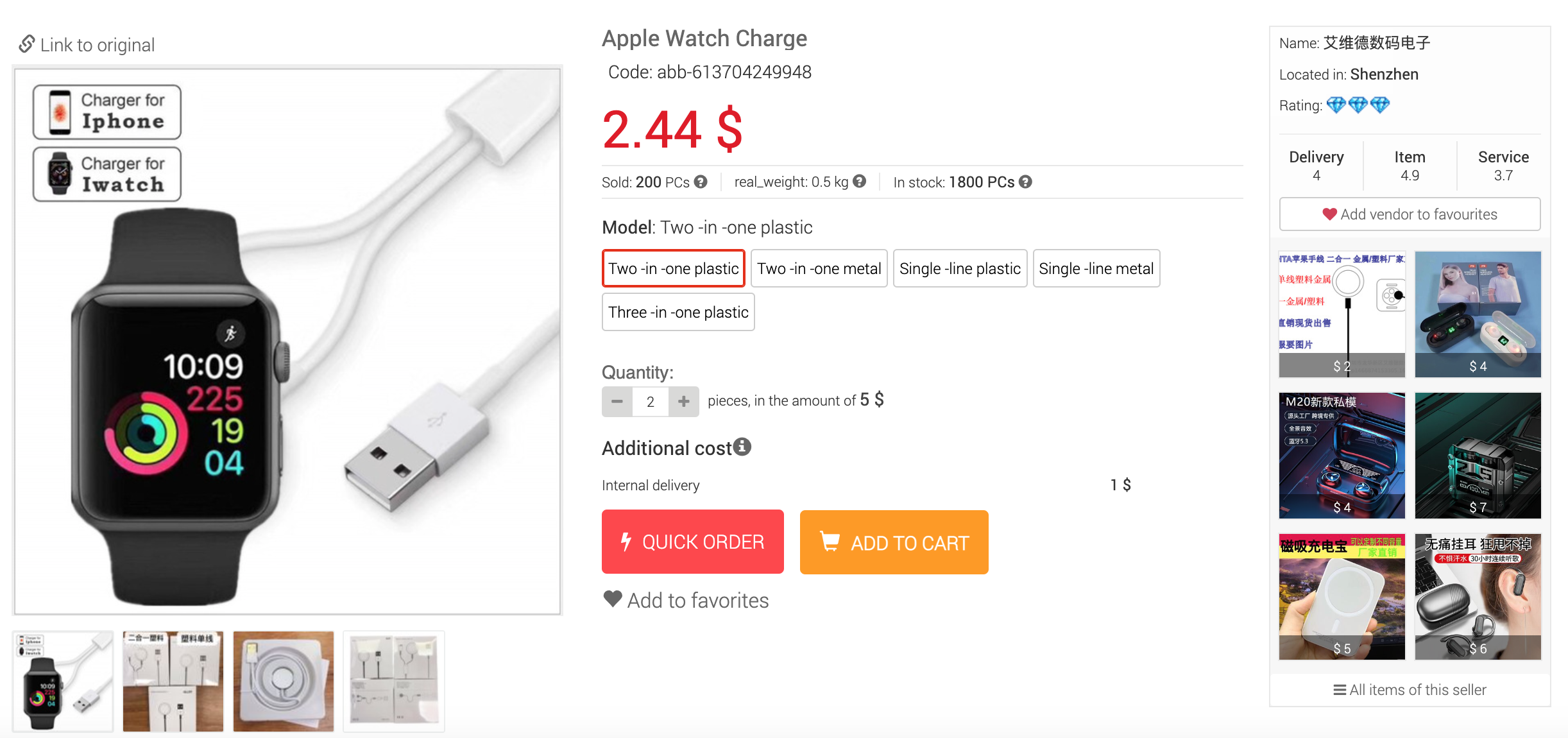 After selecting the items you wish to purchase, proceed to your shopping cart. Here, you will find a summary of your order including product details such as article, size, and color. If you have any specific requirements or preferences for your order, you can leave a comment and our staff will take them into consideration.
In case you are having trouble choosing a color, you can upload a photo of the product in the desired color to help our staff with the selection process. The shopping cart will also display the cost of delivery from the seller to our warehouse within China. Please note that the delivery fee is calculated separately for each seller. However, if you are purchasing goods from the same seller, you can save on delivery within China.
Once you have reviewed your shopping cart and are ready to place your order, simply click the checkout button to proceed. Our team will take care of the rest and ensure that your order is processed and delivered in a timely and efficient manner.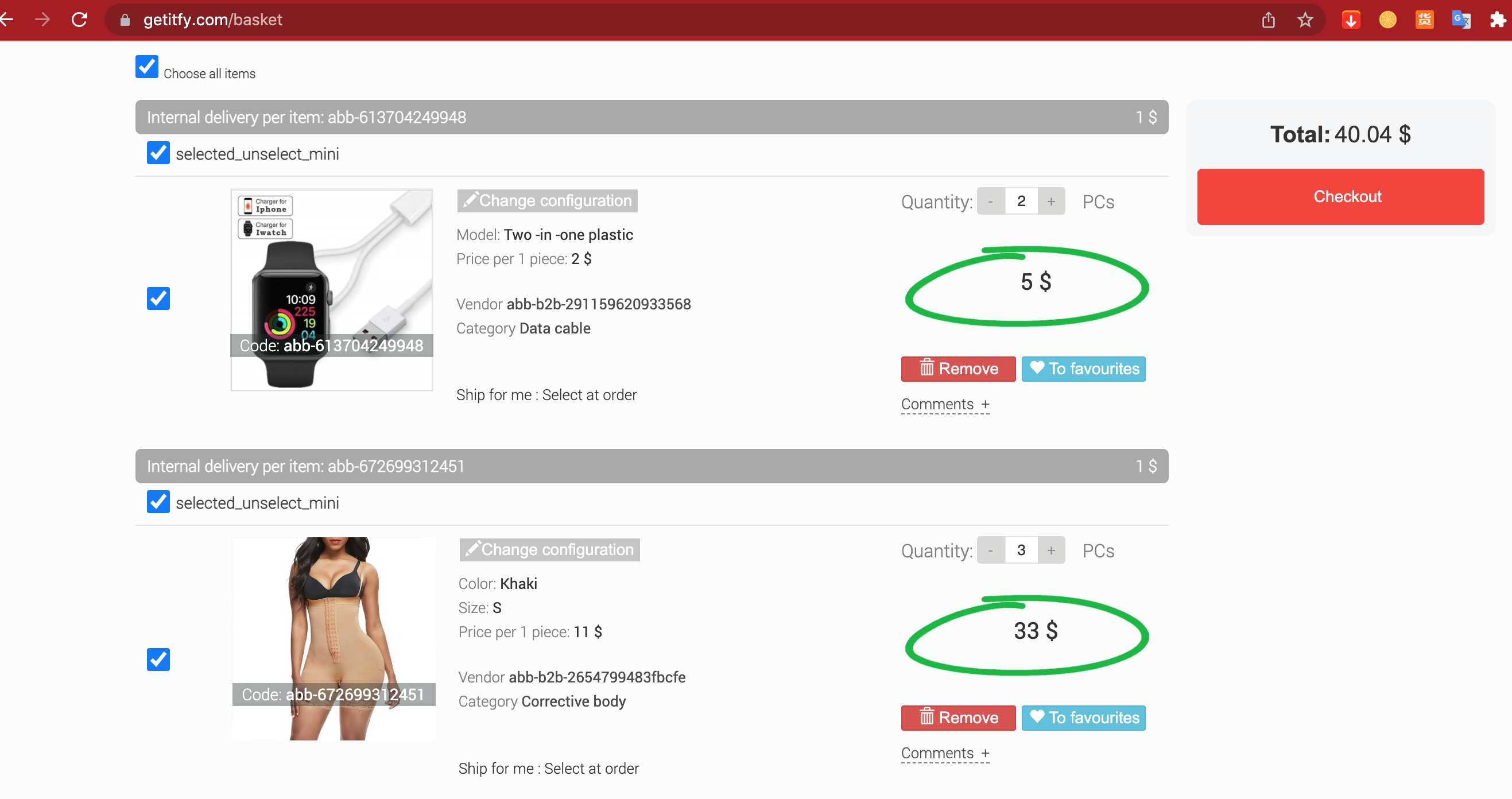 Once the "Place an Order" button is clicked, the "Calculate Weight" page will appear. This page displays an estimated weight for the items in the order, which will determine the delivery cost. If necessary, the weight can be set to 0 kg, allowing for payment of the delivery fee to be made after all items are gathered in the warehouse, packed and weighed. To reset the weight for individual products, the "Reset the Weight of Products to Zero" button can be clicked, followed by the "Continue" button.
Completing your delivery profile is a crucial step that you must not miss. Make sure to accurately enter all of your information in English. Once you've done that, select the most appropriate delivery method on the same page and then proceed to click on the Checkout button.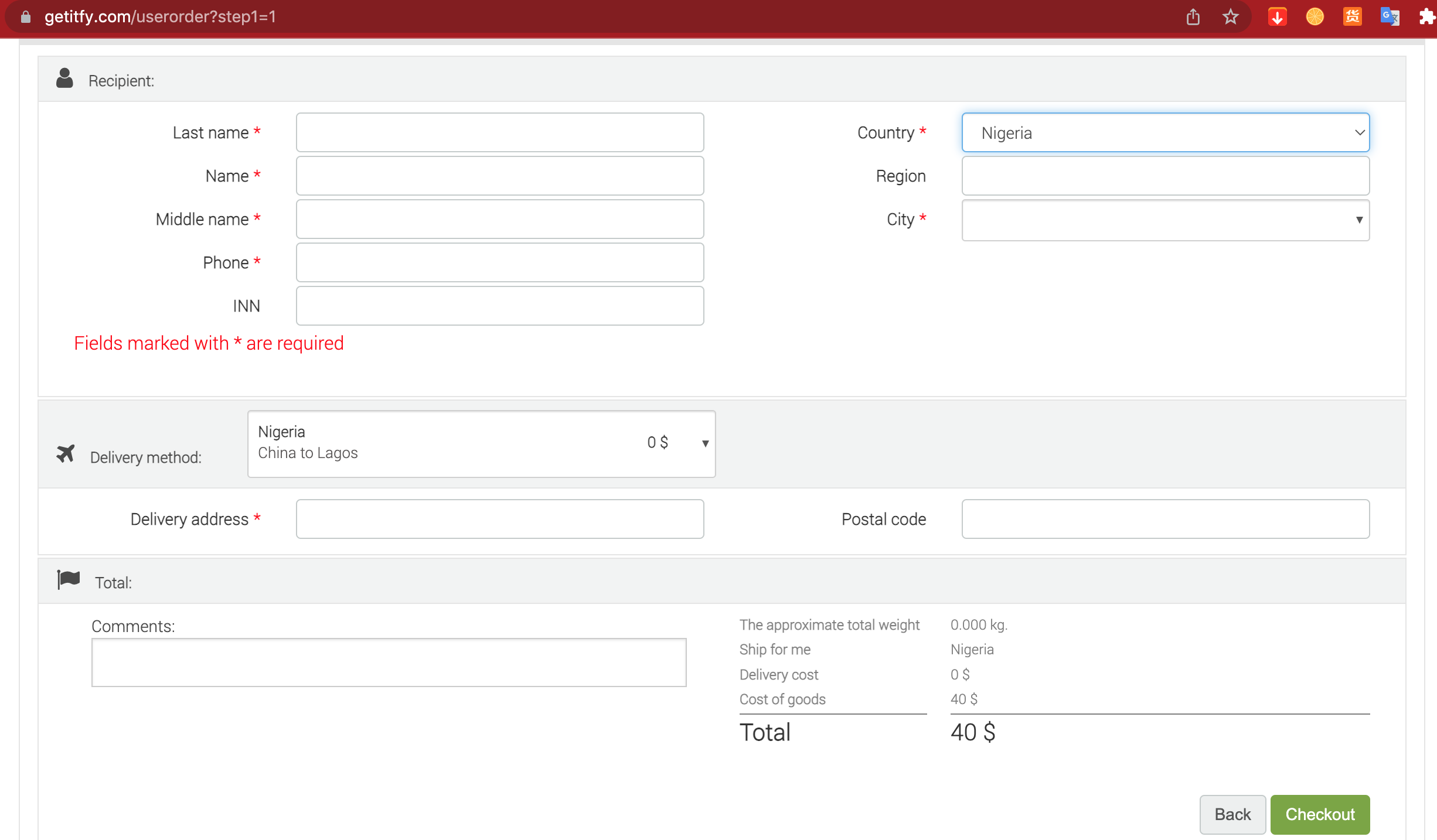 Once you have chosen the items you wish to purchase, the next step is to confirm and complete your order. If necessary, you may include a comment or special request for the procurement specialist, such as retaining or removing the original packaging. When you have furnished all mandatory details, proceed to the checkout page to make payment and confirm your order.